Brisbane Catchment Valuations
professional residential, commercial and rural property valuations
Welcome to Brisbane Catchment Valuations
your trusted property valuation experts in Brisbane and surrounding areas
Whether you're looking to buy, sell, or simply need an updated appraisal on your home or investment property, we have the local knowledge and expertise to provide an accurate valuation.
With over 10 years of experience valuing properties across Brisbane and its catchment suburbs, our team of qualified valuers understand the intricacies that drive property prices in different neighbourhoods. We stay up-to-date on market trends, sales activity, and new developments so we can determine the true market value of your property.
At Brisbane Catchment Valuations, we offer thorough and compliant valuations you can rely on. Our reports are trusted by major banks and financial institutions, and we work closely with real estate agents, conveyancers, accountants, and private sellers who depend on us for impartial, comprehensive valuations.
From inner-city apartments to acreage estates, we cover all property types throughout Brisbane, Ipswich, Redlands, Logan and Moreton Bay. Get in touch today to book a professional valuation or discuss how we can help with your property goals.
We provide accurate market appraisals of houses, townhouses, units, and apartments across Brisbane and surrounding suburbs. Our valuations help homeowners determine property value for sales or refinancing.
Our commercial valuations offer a detailed analysis of retail, office, industrial, and special-use properties in the Brisbane catchment. Ideal for purchase, leasing, or lending decisions.
Rural Property Valuations
From small acreages to expansive cattle stations, we undertake valuations for rural and agricultural properties in the greater Brisbane region and surrounding areas.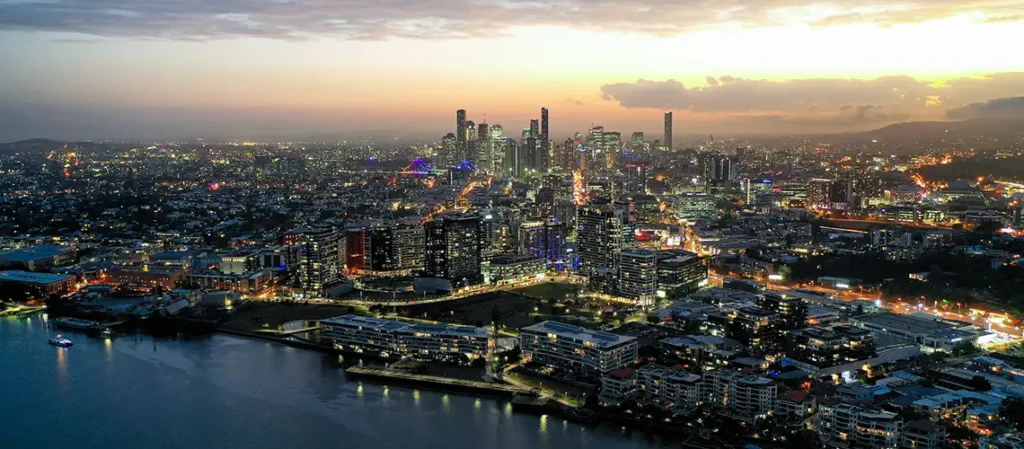 The Importance of Regular Portfolio Valuation
For property investors, especially in dynamic markets like Brisbane, keeping a close eye on the value of your investment portfolio is essential. Regular portfolio valuation offers numerous advantages, positioning investors to capitalise on opportunities and make informed decisions.
Assessing Market Trends and Property Values
Understanding how market trends in Brisbane affect your portfolio is key. Fluctuations in property values can significantly impact your investment strategy, and staying informed enables proactive adjustments.
Identifying Opportunities for Growth
Regular valuation helps identify growth opportunities. This could involve expanding your portfolio in high-growth areas or divesting from properties that have reached their peak value.
The Role of External Factors in Valuation Changes
External factors, such as economic shifts, government policies, and local development projects, can greatly influence property values in Brisbane. Staying abreast of these changes is vital for timely decision-making.
Strategies for Effective Investment Tracking
Utilising Technology for Portfolio Management
Investment Tracking Software: Utilising software solutions for tracking property values can streamline the process, providing real-time data and analytics.
Real Estate Market Analysis Tools: These tools offer insights into current trends and future projections, aiding in strategic planning.
Engaging with Property Valuation Professionals
Seeking expertise from valuation professionals provides an accurate understanding of your portfolio's worth. They offer a comprehensive analysis, considering both current market conditions and future projections.
Regular Property Appraisals
Regular appraisals by professionals ensure that your portfolio valuation reflects the latest market dynamics, allowing for timely decisions.
Navigating Portfolio Valuation in Brisbane's Dynamic Market
Staying Informed of Local Real Estate Developments
Keeping up with real estate developments in Brisbane, such as new infrastructure projects or zoning changes, can give investors an edge. These factors can significantly impact property values and investment potential.
Adapting to Market Shifts
The ability to adapt your investment strategy based on the current market scenario is crucial. Regular portfolio valuation equips you with the knowledge to make such adjustments, whether it's buying, selling, or holding properties.
Key Takeaway
In conclusion, tracking property value changes in your investment portfolio is a critical aspect of successful real estate investing, particularly in vibrant markets like Brisbane. Regular portfolio valuation, coupled with strategic analysis and professional advice, empowers investors to make informed decisions, maximising their investment potential.